Helitech 2016: Spidertracks spreads web into Europe
Saturday, October 15, 2016
Article from Rotorhub
By Helen Haxell
New Zealand-based company Spidertracks has launched Spidertxt 2.0 at Helitech International for the European market.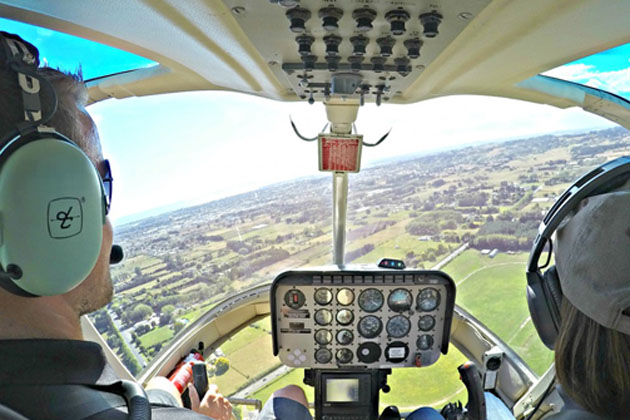 Spidertracks' tracking service is designed to give rotorcraft operators enhanced real-time operational insight into their fleet. Further to an earlier version of Spidertxt, which is a two-way communication – aircraft to ground, ground to aircraft – Spidertracks has built the 2.0 system to encompass all communication through one channel.
It works independently of local infrastructure therefore even if there is no telephone or internet communication messages to the helicopter or to the ground station can still be delivered.
Spidertxt now allows messaging between helicopters, ground to ground, and aircraft to ground. The product was launched at the beginning of October this year and is already being utilised by aircraft,
'We publicly launched a week ago, we've got almost 200 hundred aircraft using Spidertxt 2.0 already and that number seems to be growing pretty quickly,' Todd O'Hara, marketing and communications manager at Spidertracks, told Shephard.
He explained that a few fleets further to Helitech International were looking at trialing the product, 'almost 50 aircraft at the show are going to be trialing it… but contracts are still waiting to be signed'.
O'Hara said operators were looking to use the product 'because Spidertxt 2.0 bridges the gap between cell phones and satellite' connections in trouble spots like valleys. The end users tend to be search and rescue or those that are not doing the usual A to B missions. 
'Spidertxt 2.0 is for an operator that does not know where they are going to be in ten minutes' time.  They might need to change their mission at the last minute, so that's rapid response units, highway patrol, EMS – where a mission isn't just taking the aircraft from one spot to another.
'Spidertracks are excited to see the expected growth in the European market for real-time tracking. Aviation operators seem optimistic about where they are and what they are doing, and we are happy to support them to make their operations safer,' O'Hara added.