Member engagement
Angel investing is not just about providing capital to start-up companies, it is also about assisting entrepreneurs with skills, expertise and connections. Check out the key characteristics and benefits of being an Angel Member here.
To become an active Angel Member there are 4 key stages.
Meet with a senior team member.
Application reviewed at Board Meeting and formally approved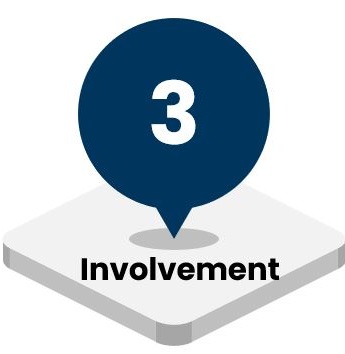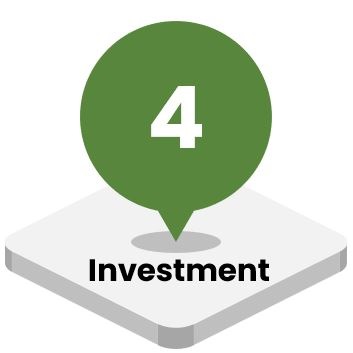 Deal Opportunities presented via Pitch night or email
Indicate interest and receive further information
Confirm your $ commitment
Pay investment
Receive quarterly updates on investee company performance
Getting Involved as an Angel Member
The strength of the Enterprise Angels brand is dependent on the commitment of our members volunteering time to support the early-stage ecosystem. Often members site their own lack of expertise as a reason for not being involved, but everyone has expertise, and experience and they can bring to the table. Additionally, the more you become involved the greater the opportunity to increase your knowledge as you learn from the experience of the other members you are working alongside.
As a first step it is important that you update your member profile as this allows us to easily search and identify people with  specific skills or experience.
ADI Clinics
Angel Drop in (ADI) Clinics are a free service facilitated by Venture Centre in Tauranga and Soda Inc in Hamilton and enabled through generous donation of free time of our members.
At these Angelic Drop-In Clinics, up to four founders come in to present their early stage concept and gain understanding of what is needed to prepare to raise capital from a panel of Angel Members. The clinics give founders an opportunity to interact in a non-pitching environment with people who have experience and expertise in investing. You can help these startup founders by giving advice as to what angel investors would look for and some pointers on the gaps to be filled.
Every month we require three Angel Members to volunteer at an ADI clinic for 2 hours maximum per session, (each founder books a half hour session.) If you can help out please get in touch.
Investor Rep
Angel Members have the opportunity to put their experience, skills and connections to work by taking on the role of an Investor Director or Investor Representative in one or more of the companies they invest in. Being an Investor Rep is a fantastic role which aims to maximise value for both the assigned company and their investors.
Key responsibilities include:
providing eyes and ears on the ground to help your assigned company make the most of the resources the Enterprise Angels network has to offer
working with your assigned company to provide the information updates you as an investor would like to see
being a point of contact for fellow investors for any points requiring clarification. This can be from your assigned company, or from new investors on their angel investing learning journey.
The time commitment for this role is 3-5 hours per quarter. More information on what is involved can be found here.
We currently have opportunities available for Investor Reps in a few of our existing portfolio companies. If you are interested in volunteering your time for one of these roles, please get in touch.
Due Diligence
Due Diligence is the comprehensive appraisal of an opportunity undertaken by a team of Enterprise Angels members, to verify and fully understand the various aspects of the business and evaluate the risks and potential benefits.
The process kicks off post pitch night when our members have indicated there is sufficient interest in a deal both in terms of investment and wanting to participate in due diligence. A due diligence checklist is followed to ensure every detail of the business and deal is reviewed.
Any member can be involved in the Due diligence process, and it is a great way to increase your understanding about Angel Investing and the key aspects that need to be considered when evaluating the risk of investing in a business. To be involved in the Due Diligence process you just need to indicate your interest on the feedback form post pitch event.
The time commitment can vary from as little as a few hours if there has been an in depth report done by a third party, through to 5-10 hours per week over a period of 2-4 weeks if it is a full due diligence undertaking and you are leading the due diligence team.
Screening Committee
All applications for investment funding are subject to approval by the Enterprise Angels screening committee.  The group evaluates each application to determine the feasibility of the company/concept and whether there is likely to be sufficient investment interest to successfully raise the required capital. The screening committee comprises of experienced members with a range of expertise to ensure all elements of the deal are considered.  Becoming a member of the screening committee is subject to approval by The EA GP Board
The screening committee meet two weeks prior to pitch night events, six times a year.  Click here to view the current members of the screening committee.
Investment Committee
EA GP is a subsidiary of Enterprise Angels and has the overall responsibility for the operation and management of the EA funds. Within this sits our Investment Committee whose role is to:
consider potential investments for the Fund to invest in; and
confirm to the Manager that a proposed investment meets the strategy, objectives, investment criteria and investment constraints of the Fund.
The Fund and the Investment Committee do not undertake due diligence in the normal course of a Fund Investment, as it relies on Enterprise Angels to drive investment terms and due diligence processes. The Investment Committee is therefore largely focused on portfolio construction within the Angel space and has a passive investment role with respect to individual transactions. Decisions of the Investment Committee are ratified by the EA GP Board. Becoming a member of the investment committee is subject to approval by The EA GP Board.
The Investment Committee meet every second month, six times a year.  Click here to view the current members of the investment committee.
Exit Committee
Our Exit Committee specifically focuses on the more mature portfolio companies and how they can realise returns for founders and early investors – exits in the form of IPO, trade sale or post angel funding. The committee, comprises of exited entrepreneurs and experienced angels.
The Exit committee meet for a couple of hours once every two months. Click here to view the current members of the exit committee.
Serving as a Board Member
As an incorporated society Enterprise Angels is governed by a Board of Directors comprising of members, elected by members. In addition to the EA Board there is the opportunity for members to be a representative on the EA GP Board and EA Nominee Board. EA GP Limited and EA Nominee Ltd are both a 100% owned subsidiary of Enterprise Angels. EA GP has overall responsibility for the operation and management of the EA Funds. EA Nominee is the legal title in which investments are held and administered on behalf of Enterprise Angels members. Nominations for Board members are called for prior to AGMs.
The Board meetings are held every second month five or six times a year.